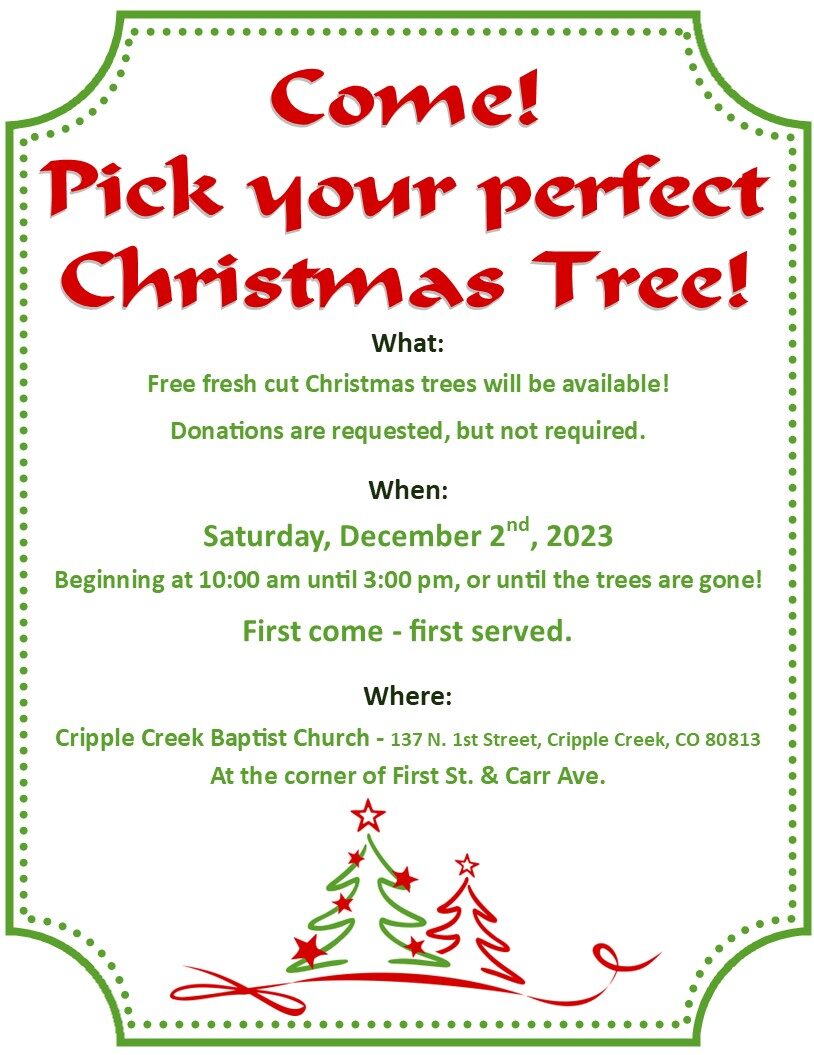 December's monthly fellowship meal will be
Sunday, December 3, 2023.
The meal is immediately following the worship service.
We hope you will come and join us
as we enjoy some great food and fellowship!
9:00 AM – Bible Study & Prayer
10:00 AM – Fellowship & Refreshments
10:30 AM – Worship Service
We are still hosting the 10:30 Worship Service on Zoom for those who would like to join us via the internet, please email [email protected]
for more information.
Jeffery House Ministries
Located at 305 W Eaton – Please call first
719-689-2408
11:30 AM – Snacks // 12:30 PM – Bible Study